It's one of America's best kept secrets. Portland, Oregon is considered to be one of the best places to live in the United States. Nestled on the border of Washington state and the Columbia and Willamette Rivers, Portland's' unmatched beauty is the reason visitors flock to the Great Northwest. It is a spectacular site to see.
Portland Oregon is a rapidly growing city and the demographic breakdown of the city changes every year. Once named the "whitest" big city in America, Portland is rapidly becoming a diverse city, home to an ever-increasing Asian and Hispanic community. The city is still not nearly as diverse as its neighbors Seattle or San Francisco, but as the city grows up and gains a more prominent national reputation, the diversity and growth of the city are following in spades.
Oregon, nicknamed "The Beaver State," with an overall population of nearly 4 million, boasts 55 major cities. But mention Oregon, and the one city that will invariably pop into most people's minds is its most noted – Portland. It's also the one most people flock to, from California to the south, and from Wyoming and Montana to the west. This beautiful, enticing city, nestled between the mountains and the sea, is lauded as a national example of outstanding urban planning and burgeoning business since it was officially founded in 1845.

Portland is aptly named "The City of Roses" due to the city's International Rose Test Garden, which features more than 500 varieties of roses that have been continuously cultivated since 1917. The city's well-known "misty" climate, with its average yearly rainfall measuring in at approximately 35 inches, is ideal for growing the world's most beautiful and abundant roses.
Portland beautiful city, constrained by a green belt, and with a massive park and forest preserve in the middle. Surrounding downtown are many charming communities, each with their own centers, coffee shops, and shopping. Traditional housing in Portland consists of craftsman style houses and hand-carved woodwork, but there has been significant development of high rise condos in recent years.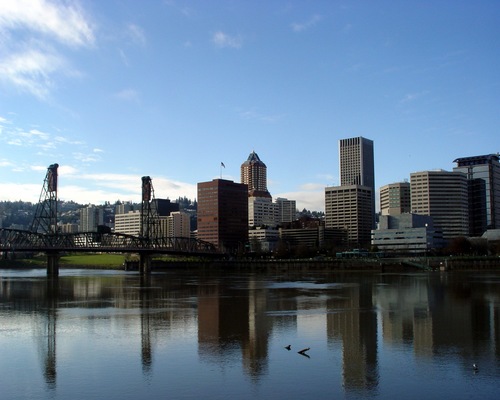 For those coming to Portland for more than just a visit, the cost of living in the metro area is attractive compared to many desirable cities of similar size. Coming in at an average of $218,700 as of the last quarter of 2004, the median home price in Portland is well within reasonable rates for most urban professionals. Housing costs are lower than most comparable urban areas in California and Washington, and residents enjoy many benefits of a more compact urban area, including efficient public transportation and less traffic than similarly-sized cities. With a median household income at $40,146, and a median family income at $50,271, this is a city that continues to beckon both college-educated, blue-collar, and manufacturing professionals with ease.
Portland, OR Restaurants
Portland has really come into its own in the past decade, growing from more than just a city with a small-town reputation, into a sophisticated urban playground. The city now hosts some of the top restaurants in the Northwest, a vibrant nightlife, and some of the best microbreweries, cafes, and wine bars in the country.  Portland has seen a big movement of local organic food at its upscale restaurants and toward quirky food cars/carts on the other side of prices.  Portland is often referred to quite fondly as the home of the "microbrew revolution." Some illustrate Portlanders' interest in beer by this well-known tale: In 1888, a local brewer made an offer to pump beer from his brewery into the pipes of a city fountain! Though that plan may have fallen by the wayside, today, the city has more craft brewers than any other city in North America – and more breweries than any other city in the world.
While dining, you'll notice that beer is by far not the only favored beverage in this city. The phrase "wining and dining" could have well been created here, for this city has no shortage of understated elegance as part of its scintillating nightlife. Wine lists are extensive at most of Portland's restaurants, such as the Veritable Quandary, Higgins Restaurant and Bar, and Carafe, which is frequented by thespians, theater-goers, and politicians alike. Tabla is known for its inexpensive, fun, "neighborhood feel" and market-fresh foods to suit every palate. And wine bars stand alone in their own sophistication.
Portland Hotels
Hotels are reasonably priced throughout most of Portland and availability is generally not a problem throughout the city. Mostly you'll find standard chain hotel brands unless you are in downtown, where you'll find many boutique and historic hotels. Bed and breakfasts are also quite popular here.
Portland hosts a number of festivals throughout the year in celebration of beer. One of them, the Oregon Brewers Festival, is the largest gathering of independent craft brewers in North America. The Pacific Northwest is a mecca for hikers of all levels of experience with over 150 miles of hiking trails in Portland's city parks alone. Portland has "grown-up" a lot in the past decade and you can now find top restaurants and retail brands such as Tiffanys. The nightlife has also grown alongside the increase of downtown condos, and there are a plethora of wine bars and boutique lounges that dot downtown. But the town has not lost its roots, with cafes and microbreweries available in every community.
Portland is virtually associated with beer, and if you didn't…
Portland Factoids
Factoids are fun but useful details you may not have known. Here, we discuss the history, weather, culture, and demographics of this wonderful town that we call home. Perhaps you already know that Portland is a rainy, liberal-leaning, coffee-guzzling, tree-hugging bicycle riding paradise, but there's so much more!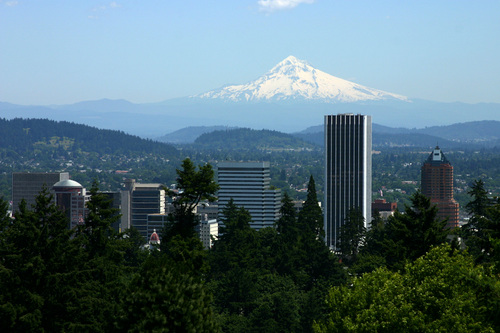 Portland Visitors Guide
The city of Portland, Oregon is a fun place to visit with funky & cool coffee houses, restaurants, cafes, museums, gardens, shopping, culture, nature, beauty, music, etc.
Portland, Oregon is a beautiful city to visit, where wide rivers intertwine with charming bridges and curving freeways. From about any high spot, on a clear day, sparkling water and distant mountains are an awesome sight to behold.

There are beautiful coastlines to the west containing inspiring beach views. Romantic beaches such as Cannon Beach dot the shore. Take a drive down the coast from Astoria to Newport for the day and experience what makes Oregon such a great state. Rent a beach cottage in Lincoln City for a week and unwind from the chaotic and turbulent times in which we live.
The greater Portland area has a lot to offer. Great golf courses, numerous bike riding trails, the world class Portland Zoo and OMSI science center. Check out the core of the city which boasts a rejuvenated downtown divided into several districts, all very exciting and alive with color.
Visiting Beautiful Portland, Oregon
Portland itself is full of many funky, unique, and elegant shops and cool restaurants. One may find an old manufacturing company, next door to a fine restaurant, next door to a vintage clothing store. Portland is rich in culture with many fine and smaller theaters, art galleries, and museums.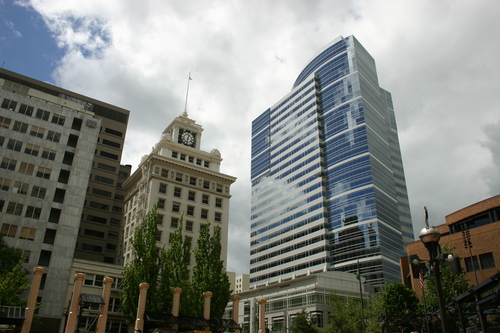 If one wants to explore one of the many neighborhoods, it is probably best to find a walking tour map, of which there are many. Locals, too, are generally very friendly and happy to point the way to the best coffee house or whatever is one's interest.
Travel Portland
travelportland.com
With 70 miles of trails within Portland city limits, 5,156-acre Forest Park is a popular escape for runners, equestrians, and hikers alike. Bicycle Maps & Where to Ride Use these resources and recommended rides for some two-wheeled fun in Portland.
Portland, Oregon Travel Guide – Vacation Ideas | Travel …
travelandleisure.com/travel-guide/portland-oregon
Visit Portland, Oregon for an unforgettable adventure. Discover the best hotels, restaurants and things to do with this highly curated Portland travel guide.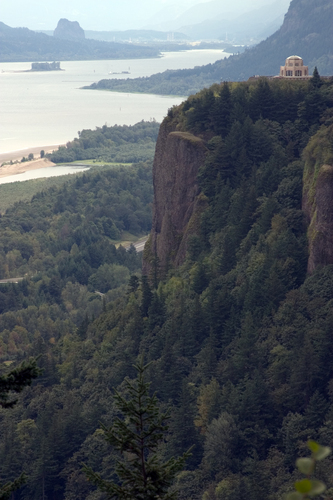 Portland Travel Guide on Tripadvisor
tripadvisor.com/Travel_Guide-g52024-Portland_Oregon.html
Portland Travel Guide – Portland Visitors Guide. United States; Oregon (OR) Portland; Search. Portland. Travel Guide. 3 Days in Portland. by Susan S "Portland is known for its eccentric yet laid-back vibe, in which green spaces beckon, bike lanes appear to almost equal car lanes, and fun s…"
Portland travel | USA – Lonely Planet
lonelyplanet.com/usa/pacific-northwest/portland
The complete guide to cannabis tourism in Portland, Oregon. The sound of silence: where to go for peace and quiet. Are these the craziest sports in the world? Get naked at the best nude events from around the world. Read more articles. Travel guides. Starting at $13.99. Ready to go? Get to the heart of Portland with one of Lonely Planet's in …
Portland Travel Guide – Expert Picks for your Vacation …
fodors.com/world/north-america/usa/oregon/portland
Get information on Portland hotels, restaurants, entertainment, shopping, sightseeing, and activities. Read the Fodor's reviews, or post your own. Portland Travel Guide
Portland Vacation Travel Guide | Expedia – YouTube
Portland – Welcome to the city where you can experience the laid-back atmosphere of the Pacific Northwest amid beautiful natural surroundings. Check out the best of Portland, Oregon! When ready …
Portland Travel Guide
This week I'm in the off-beat Pacific Northwest hub of Portland, Oregon. I'm here to eat, drink and hike but with only a couple days, I have to do it right. Portland's actually one of the best …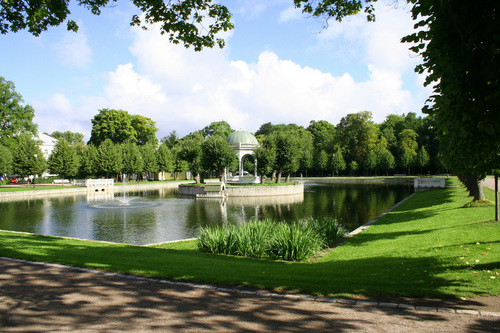 The Ultimate Portland Travel Guide – Thrillist
thrillist.com/travel/portland/visit-portland-things-to-know
The Ultimate Portland Travel Guide. By Thrillist Travel Published On 09/12/2018. By Thrillist Travel Published On 09/12/2018. … Keep a lookout for a new travel guide coming soon.
3 Days in Portland: Travel Guide on Tripadvisor
https://www.tripadvisor.com/Guide-g52024-k4753-Portland_Oregon.html
Portland has no sales tax, making it a great place to do some shopping! If you're traveling down from Vancouver or Seattle, take the Bolt Bus instead of the train. The bus is faster, more comfortable, and takes you right to Downtown Portland. Portland has a fantastic local art and music scene. Try checking out live music or the First Thursday …
Portland, OR Travel Guide | U.S. News Travel
travel.usnews.com/Portland_OR/
Portland, OR Travel Guide USA … Portland has emerged as a hub for all things artistic, alternative and intellectual. The city is home to a vibrant arts and music scene, and as such it attracts
Portland Travel Guide | AFAR
afar.com/travel-guides/united-states/oregon/portland/guide
A comprehensive Portland travel guide with the best hotels, restaurants, and unforgettable things to do, curated by the travel experts at AFAR.
Travel Guide: 48 Hours in Portland, Oregon
thisbeautifuldayblog.com/portland-oregon-weekend-travel-guide/
9 AM – After grabbing your donuts, hit the road for the roughly 45-minute drive to Multnomah Falls – Oregon's tallest waterfall. This place gets crowded, so the best time to go is first thing in the morning. Give yourself at least 30-60 minutes to hike around and explore before you head back into Portland.
Portland Travel Guide – Choice Hotels
choicehotels.com/oregon/portland/travel-guide
Check out our travel guide on Portland, OR. With information on the top destinations, our guide is sure to have you experiencing Portland like a local. Check out our travel guide on Portland, OR. With information on the top destinations, our guide is sure to have you experiencing Portland like a local.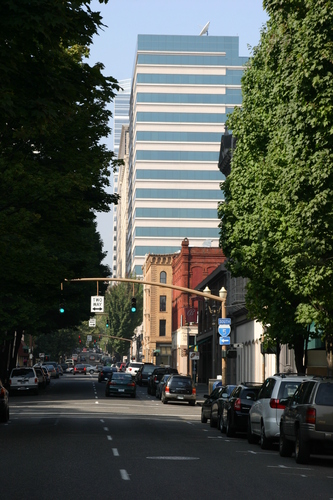 Visiting | The City of Portland, Oregon
portlandoregon.gov/25782
Travel Portland – Getting Around; Parks, Trails, & Recreation. Portland-area parks and outdoor recreation. Golf; Metro parks, trails and greenspaces; National Parks Guide; Oregon State Parks; Portland Parks & Recreation; The Intertwine Portland; Spectator Sports. Professional and semi-professional sports in the Portland area.
Visit Portland: 2020 Travel Guide for Portland, Oregon …
expedia.com/Portland.dx178299
Portland Travel Guide Video. Where to stay in Portland. Downtown Portland. 4.5/5 Wonderful! (4,476 area reviews) Known for its stunning river views and popular shops, there's plenty to explore in Downtown Portland. Check out top attractions like Pioneer Courthouse Square and Arlene Schnitzer Concert Hall, and jump on the metro at Mall-SW 4th …
Portland, Oregon Travel Guide – A Beautiful Mess
abeautifulmess.com/2017/06/portland-oregon-travel-guide.html
Perfect timing, ABM! We're going to Portland in a month and I can't wait. One suggestion for these travel guides (something I'd suggest to anyone making a travel guide) is a map. I always end up plotting places I read on a Google map to have out on my trip. That way if I happen to be by somewhere, I can just pop in!
Portland Travel Guide | Hotel Lucia's Downtown Portland Blog
hotellucia.com/portland-travel-guide/
Located in the heart of downtown Portland, you have access to so much while staying at Hotel Lucia! Find the destination you are looking for in our Neighborhood Guide.
Portland Travel Guide – Vacation & Trip Ideas by 10Best …
10best.com/destinations/oregon/portland/
Portland, OR Travel Guide. Advertisement 10Best List. 10 Best Luxury Hotels in Downtown Portland, Oregon. 10Best List. Portland's Top 10 Restaurants That Focus on Farm-to-Table Food.