In Oregon, you will find an interesting mixture of comfortable brands and unique local goods. You won't just find local retail locations of major stores here. You will also sometimes find yourself shopping in the flagship store of some of the most prominent shopping brands in the United States. This is because a number of stores were started in Oregon before becoming the national brands they are now. Shopping in Oregon will provide you with a great many opportunities to try out something new while still having easy access to the comfortable brands you know and love.
Brands that Started in Oregon
If you are familiar with the Pacific Northwest, then you have heard of Fred Meyer before. The retail chain is known as a "hyperstore" by many and is widely regarded as one of the first of its kind. The first Fred Meyer store was a horse-drawn cart that Fred G. Meyer would take to farms and logging sites throughout Portland. Over 90 years, the company has developed into a one-stop shopping experience that has given this regional company a level of success unmatched by any other store of its kind throughout the US. You can buy everything from milk to clothing to bikes at Fred Meyer, which makes it a very convenient stop for tourists and other travelers throughout Oregon. Instead of going from store to store for extra items, you can simply go to one location and get exactly what you need.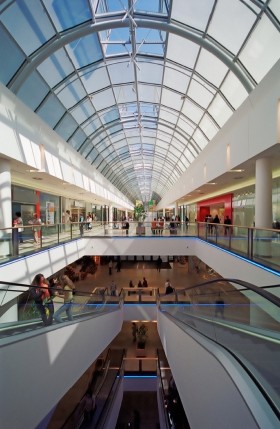 The Tillamook County Creamery Association is a company that creates fine cheeses and dairy products that are sold at stores throughout the country. The brand operates under the simple name "Tillamook" and it sells a variety of cheeses and yogurts that are extremely popular. The company is based out of Tillamook, Oregon and is only 2 hours away from Portland. There is a long, scenic drive from Portland to Tillamook that has helped make the Tillamook home store a very popular shopping stop for tourists and Oregonians alike.
Best Places for Shopping in Oregon
Finding the best places to shop in Oregon will depend heavily on where you happen to be visiting. There are a number of large venues throughout the state that can offer you a convenient shopping experience that matches or exceeds what you'd find in any other large cities around the world. These fall into a few large groups: malls, large stores, and local shopping venues.
Oregon Malls
Portland has an expansive amount of malls that house a variety of different stores. The most popular mall in the city is called Washington Square and there are a few reasons for its popularity. First of all, the stores here are world-class and go a little beyond what you normally find in average malls. Secondly, the mall often gets television personalities and movie stars to make personal appearances at stores or in Nordstrom Court. This makes the mall popular for local Portland citizens and tourists alike.
Large Stores
You can find all the standard large stores in Oregon cities that you would find in any other city throughout the United States. Most cities and towns have a Target location, a WalMart, a Best Buy, a Cabelas, or a Gap store.
Local Shopping
On a per capita basis, Oregonians buy more locally produced goods than almost any other state in the US. This means that there is a large, viable, and thriving local network of manufacturers and vendors in most parts of the state. Eugene, Oregon, is especially well-known for its weekly market every Saturday throughout the spring, summer, and fall. Here, many vendors come together to sell a wide variety of locally sourced goods. Don't confuse this with a "craft fair" or something of that sort. At this market, you can find most anything that can be found in the larger stores. The only difference is that the goods are locally sourced.
Shopping in Oregon is Simple
Tourism is a major part of the economy of Oregon. Due to this, markets and stores find a thriving base of customers here and go out of their way to accommodate different personalities. This makes shopping in Oregon a unique experience that affords shoppers the opportunity to find something truly different.